The ZAZIC consortium implements VMMC as a part of a combination HIV prevention package approved by the MoHCC. The ZAZIC model uses an integrated approach, blending local clinic staff supported by MoHCC with partner staff. ZAZIC works in 38 static facilities in 13 districts and provides services at over 150 outreach sites.
The ZAZIC consortium supports:
Service delivery in 13 districts from consent procedures to circumcision, post-surgical care and linkage to other services
Training using MoHCC approved curricula, health workers in the supported districts are trained on the surgical technique as well as on demand creation
Development and implementation of age appropriate demand creation strategies
Comprehensive monitoring and evaluation including continuous quality improvement and operations research
Using Innovative Technology
Zim-TTECH integrates technology into the program through various modalities such as:
Two-way texting for post-operative VMMC follow-up.
Knowledge and skills building through tablet-based self-study modules.
Electronic data collection.
WhatsApp groups for clinical and peer support.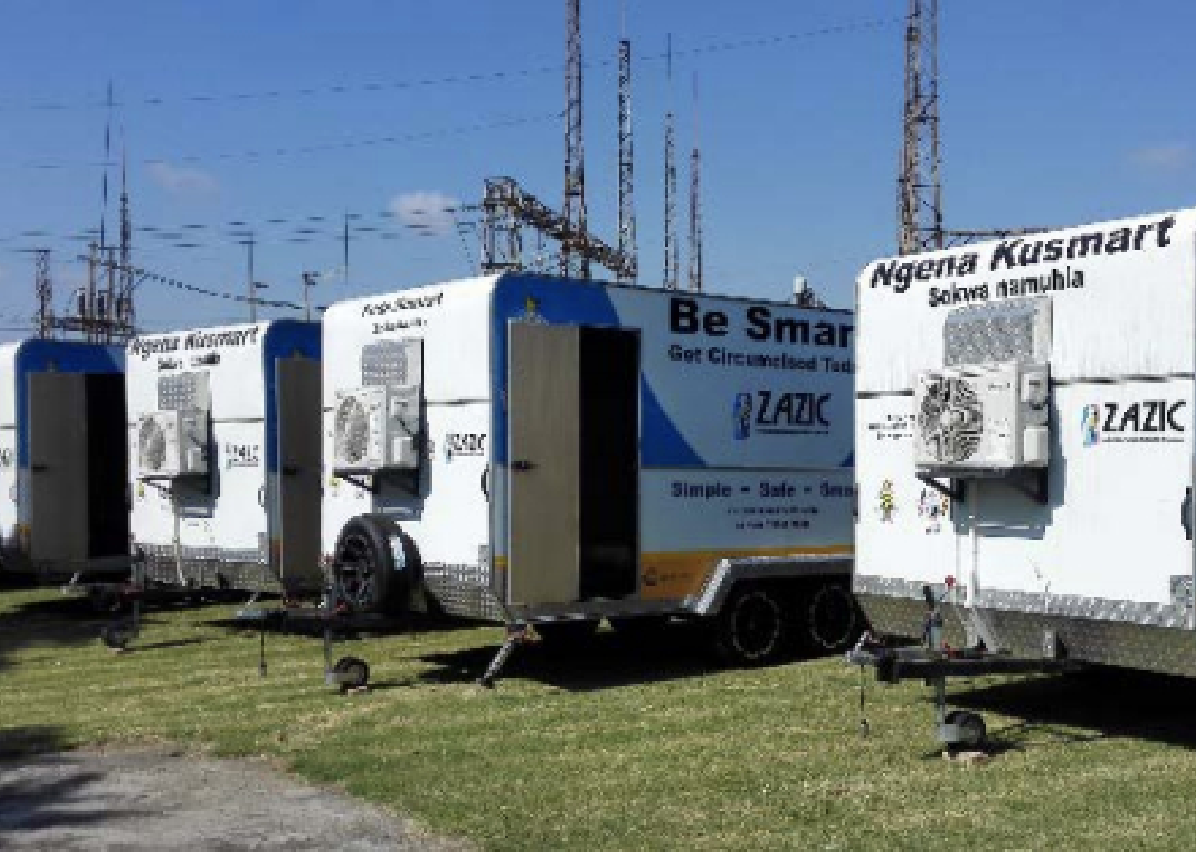 Since 2013 Zim-TTECH (I-TECH then) has collaborated with two local institutions ZACH and ZICHIRE operating as the ZAZIC consortium to assist MoHCC with Scale-up of VMMC for HIV prevention. The subcontracted partners received technical Assistance from Zim-TTECH and in turn provided technical assistance (TA) which has been instrumental to building capacity and motivating the district teams through VMMC service initiation at sites, supplementing VMMC service delivery, clinical mentorship, assistance with securing commodities, demand creation, training of healthcare providers, ongoing quality assurance and reporting support. ZACH is an association of the church run mission hospitals and clinics, mostly in rural Zimbabwe and supports VMMC services in 7 districts Mbire, Hurungwe, Marondera, Zaka, Mberengwa, Gokwe South and Lupane. ZiCHIRe is a Civil Society Organisation implementing community based public health programmes and building of resilient communities and is closely linked with the University of Zimbabwe Department of Community Medicine. Zichire support VMMC services in 7 districts Chitungwiza, Guruve, Goromonzi, Matobo, Sanyati, Chegutu, and Mhondoro-Ngezi. Between March 2013 to June 2020, ZACH and Zichire have contributed almost equal numbers to the ZAZIC total of 512 003 circumcisions.
The program has been operating on a low scale following the outbreak of COVID 19 in Zimbabwe in March 2020 with circumcisions limited to walk-ins clients without active mobilization and no outreach activities. ZAZIC has successfully repurposed VMMC staff to assist the Zim-TTECH and ZACH Care and Treatment programs. VMMC staff are assisting in the OI clinics, in cervical cancer outreach activities, defaulter tracking, VIAC screening, drug refills, data entry into the green book and blood specimen collection for viral load.